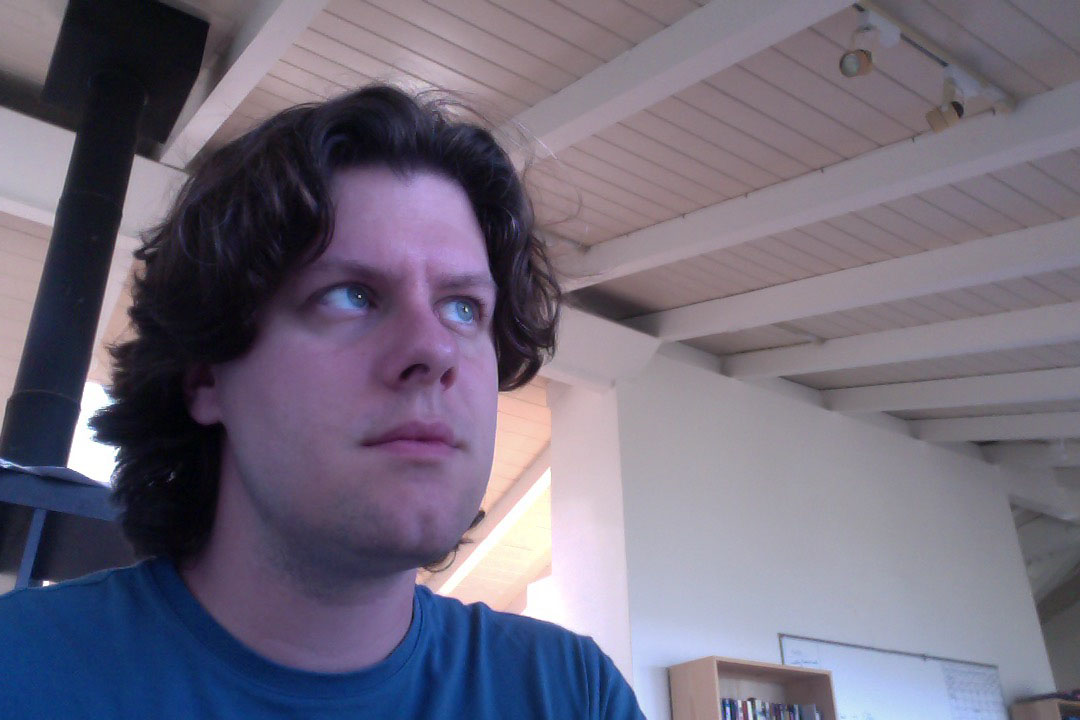 Adam M. Smith, Ph.D.
Research Engineer
Founder
About
I'm Adam M. Smith, computer scientist, design researcher, and software artist. Tens of people have read my dissertation, tens of thousands have listened to my music, and tens of millions have played with my software toys.
Artificial intelligence for design is my description for the work I started with Michael Mateas at UC Santa Cruz and continued with Zoran Popović at the University of Washington. My dissertation, Mechanizing Exploratory Game Design, built a design automation practice in the interdisciplinary space between game design, design studies, computational creativity, and symbolic AI. I often employ answer set programming (and related combinatorial search/optimization tools such as model checkers and constraint solvers) in the service of exploratorily posing and automatically solving high-complexity analysis and synthesis problems arising in creative design domains. As a postdoctoral researcher, I applied these ideas to deep design automation for educational games played by millions of students around the world.
Recently, I've been researching ways of making this search-intensive automation available to everyday programmers who are invested in domains outside of artificial intelligence. The result, blending recent ideas from machine learning, formal verification, processor design, and cryptography, is a surprising new way of programming. This idea is being developed by my new company: Quasilinear Research.
Actually, the new company is on hold for now. I've taken a job as a Research Engineer at Microsoft. (A researcher at Microsoft but outside of MSR? It's an experiment!) I'm associated with the Research in Software Engineering (RiSE) group in MSR while being embedded in an Enterprise engineering organization. I'm on Sumit Gulwani's team developing developing industrial strength and widely accessible program synthesis by example systems.
Aaaaactually, I've accepted a job as tenure-track faculty within the department of Computational Media at UC Santa Cruz. In the meantime, however, I've been pleasantly/exhaustingly interrupted by the engrossing world of fatherhood. I'll think about updating this webpage when I get back to sleeping more than ninety minutes at a time.
In addition to the serious stuff above, I like to explore generative visual art and music, recreational programming all the way down to the hardware/RF level, and infinitesimal-thrust spacecraft design and orbital dynamics. I also bake bread.
Slightly out of date: Curriculum Vitae (pdf) | Portfolio (pdf, 7.3MB)

Research
Significant Contributions
"Design Spaces" approach to procedural content generation: write down what you think you want, not how to generate it.
"Quantification over Play" formulation of interactive design: explicitly sculpt the space of interaction your design affords.
"Answer Set Programming for Design Automation" approaches and tooling (e.g. test automation and domain-specific metaprogramming) for industrial-strength application for ASP to applied design projects.
"Rational Curiosity" conception of game design: don't design to optimize player fun; design to learn how to design (cf. reflective practice).
"Transient Rendering Equation" formulation of light transport for time-resolved graphics and vision applications: light moves at a finite speed; simulate it accordingly.
Interests
Game Design: player modeling, procedural content generation, quality assurance, formal models (or at least computational caricatures) of the design process
Artificial Intelligence:

(design) knowledge representation, constraint logic programming, AI education (as in teaching AI, the topic)

Machine Learning: structured prediction, prediction on manifolds (Lie groups specifically), probabilistic graphical models
Programming Languages:

probabilistic programming, domain-specific languages, metaprogramming, hardware description languages
Ultimate goal: Dramatically increase the creative resources available to our civilization by using machines to amplify the creativity of those facing complex design problems (particularly those involving the self-improvement of civilization, e.g. education and research).
Teaching
I am deeply passionate about teaching technical topics, particularly where I can steer them to overlap with creative and aesthetic endeavors. I regularly volunteer to give guest lectures, design new projects, and consult on the curriculum for new classes. I provide lifetime support to my students on selected topics and delight in hearing the challenges they encounter in industry and grad school elsewhere. Where possible, I work to legitimize self-teaching outside of established institutions.
Instructorships: Game AI; Scientific Computing on Android Tablets.
Teaching assistantships: introduction to computer graphics; scientific visualization and computer animation; game engine architecture; fundamentals of game design; game design studio; advanced analysis of algorithms; computer literacy.
Guest lecture topics: game programming with python; the spectrum of game engine architectures; designing a simple game framework; image compositing; non-photorealistic rendering; programmer-oriented tools for creativity in graphics; livecoding for music, sculpture, and poetry; overlapping notions of time in programming languages and software engineering.
(Ideally not-so) Controversial curriculum I advocate: Bayesian inferential calculus; geometric algebra; procedural literacy; massively multi-language introductions to programming.
Awards: 2006 Outstanding Teaching Award (School of Engineering); 2007 Excellence in Teaching Award for Teaching Assistants (UCSC Grad Division)
Publications
Journals
Conferences
Workshops and Symposia
Technical Reports
Demos and Posters